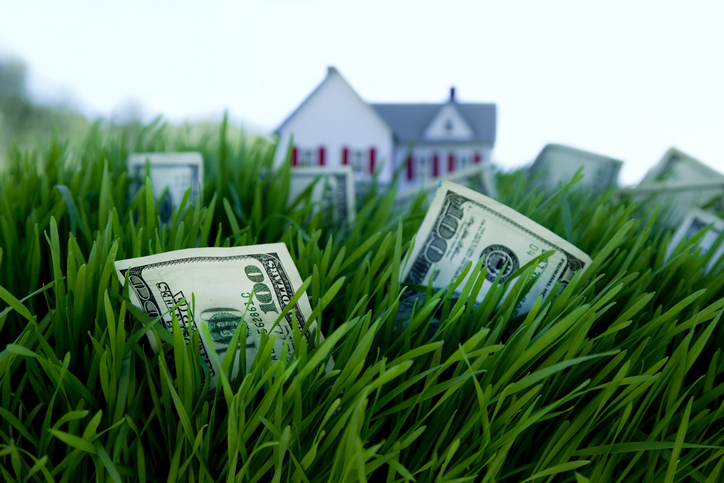 Do you know how much your property is worth? You don't have to wait until you it's time to sell before you look up this important piece of information.
An accurate valuation of your property is a crucial indicator for essential financial obligations like your property taxes and insurance premiums. It also comes in handy if you need to refinance your mortgage or a home equity line of credit – a second mortgage of sorts that allows you to borrow cash based on your property's current value.
Proper valuation is also essential when pricing to sell. A listing with a reasonable, market-based price will generate more interest from buyers, leading to a more successful and more profitable sale. Charge too much, on the other hand, and you risk being ignored by buyers and eventually conceding greater losses in the end.
If you are looking for the best ways to determine how much your Alabama property is worth, start with these three simple solutions:
Use online tools
The quickest and easiest way for any modern real estate owner to find out how much their property is worth is to simply go on the internet.
Popular real estate websites like Zillow, Redfin, and Realtor.com will be among the top results you get when you search for user-friendly home value calculators. You can also look into other reliable sources like USNews.com, Chase.com (J.P. Morgan Chase Bank), and dedicated online property valuator Eppraisal.com.
The government offers an accessible online resource for this purpose, as well. The Federal Housing Financing Agency (FHFA)'s online house price index (HPI) calculator analyzes how property values in any given market fluctuate based on how much these properties are priced from one sale to the next.
To use these tools, just type in your property's address – and in some cases a few other details like the year of purchase. The automated valuation models on these websites will crunch the numbers using data from public records, such as tax assessments, deeds of ownership, and property transfers to forecast how much your property will fare in the current market.
Not all of the valuation models used by these websites are the same, however. This means you may end up with varying and inconsistent numbers if you try to use several resources at the same time.
Work with your agent for a comparative market analysis
Among your real estate agent's many roles, one is providing you with the resources you need to learn how much your property is worth. Ask your agent to help you with a comparative market analysis (CMA), especially when you are preparing to price and sell your property.
Simply put, a CMA is a review of the prices at which similar or "comparable" properties in your location were sold or are currently listed. Your agent's access to your area's Multiple Listing Service (MLS) is a crucial resource for this process.
Real estate properties may be considered comparable when are similar in:
Location (e.g. neighborhood, district, or town or city)
Size (number of rooms) or square footage
Year built (or age of construction)
Featured amenities and upgrades
Terms and conditions of the sale
To perform a CMA, real estate agents examine active listings, listings that are pending sale (or considered under contract), and recently sold listings. Pricing data from these listings describe how properties are valued based on current market conditions.
The CMA also uncovers important insights based on listings that have expired due to unreasonable asking prices or were voluntarily removed from the market by the seller. Looking at data from these properties, your agent can determine important patterns that can delay or derail a successful property sale.
Get your property appraised by a professional
No one can give you a clear picture of the average home price in Alabama better than a professional Alabama property appraiser.
An appraiser assesses the property's physical condition, public and legal records, and other relevant factors such as the property's intended use and the presence of structures and roads nearby. They also take photos of the interior and exterior portions of the property for proper documentation. These are analyzed in light of market trends and information on comparable properties in the area to arrive at a final estimate.
If you need an official document or report reflecting a detailed, data-based assessment of the current value of your property, a professional real estate appraiser will get the job done.
Get the experts' perspective on the best way to sell land and other real estate properties in Alabama. Contact Bill Mackey Real Estate for top-rated professional services – including property appraisals – that will help you reach your selling goals. Call us at 334.289.8470 or email bill(at)billmackey(dotted)com today.