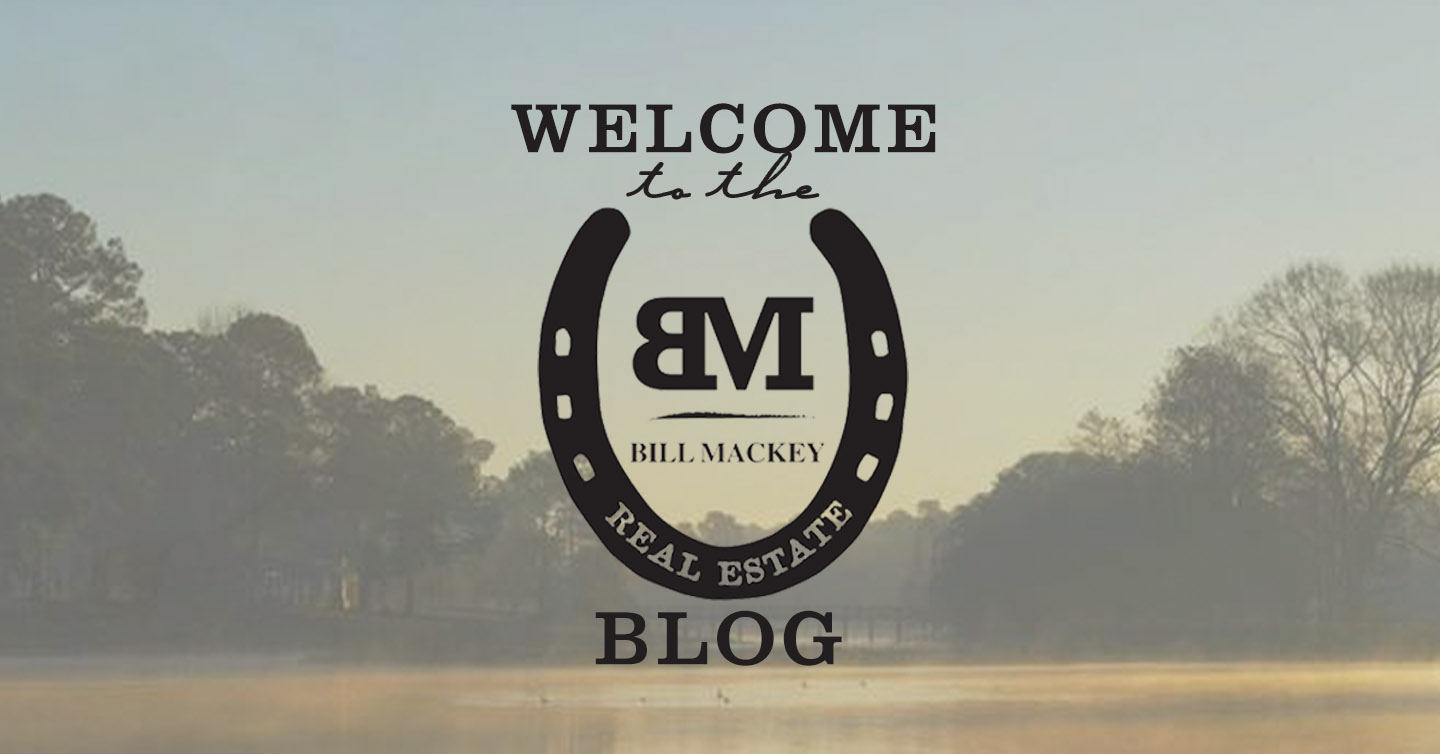 There's something innately personal about helping people find the spaces and places they'll call home. That's why at Bill Mackey Real Estate, we make it a point to make real estate purchases and sales as streamlined and comfortable as possible for our clients. In order to continue providing our clients the best service possible, we're excited to announce the launch of the Bill Mackey Real Estate blog!
Through the Bill Mackey Real Estate Blog, we intend to provide our brand's followers with useful and entertaining information as it pertains to the world of land and property real estate right here in the Heart of Dixie. Our Demopolis-based business covers a 16-county area in Alabama, which includes Autauga, Bibb, Butler, Chilton, Choctaw Clarke, Coosa, Dallas, Elmore, Greene, Hale, Lowndes, Marengo, Perry, Sumter and Wilcox counties. We're proud to be able to showcase some of the best spots the state has to offer, where Southern hospitality, picturesque landscapes and laid-back lifestyles are just part of the package.
Our team of agents offers extensive knowledge in not only residential and commercial real estate, but also land and historic properties. Our combined skill sets serve to help our clients make the most informed decisions about their real estate purchases and sales.
We will use this blog to help strengthen the connection between Bill Mackey Real Estate and our followers. Stay tuned to the blog for homeowner advice, tips for buying and selling, real estate news and more. We will also make it a point to highlight the culture of the West Alabama area that we know and love.
On behalf of the entire team, welcome to the Bill Mackey Real Estate Blog! We invite you to offer us feedback and suggestions as you see fit. And for all of your real estate needs in the West Alabama area, contact the office at 334-289-3470 or call Bill Mackey at 307-690-6879! Also, visit us at www.billmackey.com.