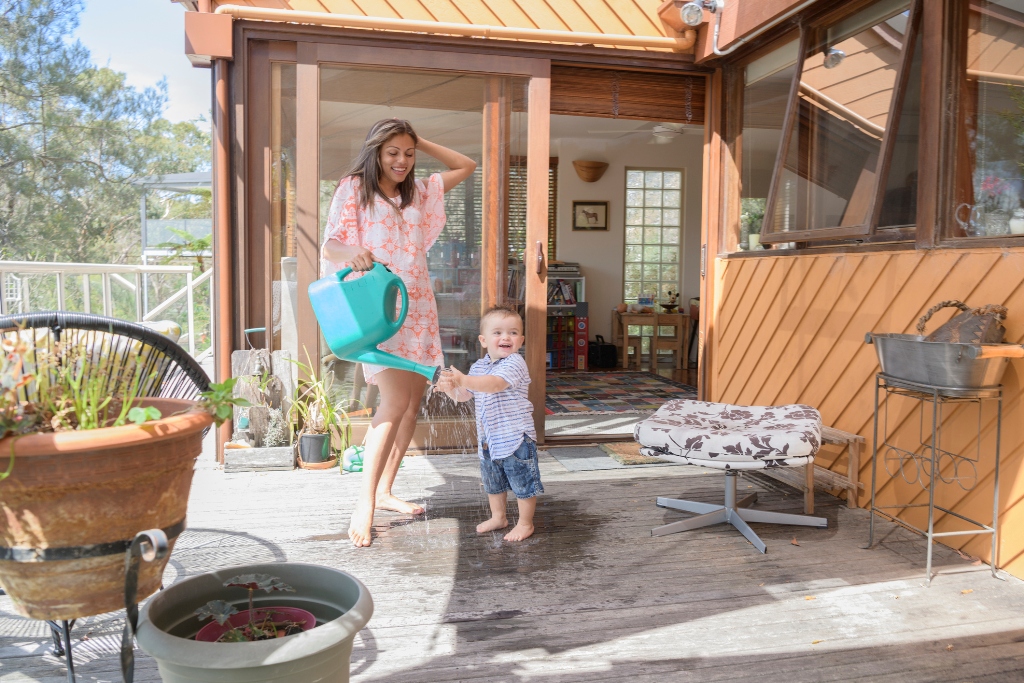 Remodeling projects can make a home feel like it adapts to your evolving needs. But the best remodels can also increase the value of your home. Take a look at the list below for home improvement projects that enhance the value of your home in the long run.
Upgrade your windows
We're not just talking about aesthetics here. Old and damaged windows can significantly lower a home's capacity to trap heat during winter and remain cool in the summer, leading to higher gas and electricity bills. Having new windows installed doesn't only increase your home's energy efficiency, it also improves and updates the look of your home.
Here are options to consider:
Double-paned windows with low e-coatings have the best light transmission with an argon fill for sufficient insulation.
Window frames in wood look luxurious and insulates well but requires more upkeep. It's especially prone to rot in wet and humid climates.
Aluminum window frames suit humid climates, looks modern, but is the least energy efficient because while it quickly absorbs heat, it cools down just as quickly. (Think of the aluminum foil on your roasts.)
Vinyl frames are affordable, maintenance free, and can be filled with insulating foam for energy efficiency.
Fiberglass frames, which can be painted to match your exterior, provide the best insulation but cost more than vinyl window frames.
Build a wooden deck
If you have the space, adding a wooden deck to your yard pays off in several ways.
One: You add an area to your home that acts as an extension of your living and dining room, a place where you can conveniently hold parties, grill, or relax when the weather's nice.
Two: The area beneath the deck can be used to store tools and equipment.
Three: The build is relatively inexpensive, recouping two-thirds of the cost it takes to build one.
Another great advantage of building a deck is that, unlike a kitchen or bathroom remodel, you don't have to make significant compromises. A simple deck installation can be completed by professionals in a week and won't keep you from using most areas of your home.
Install a new garage door
One of the best ways to increase your home's curb appeal and guarantee close to a full return on investment—around 97 cents for every dollar spent according to Remodeling magazine—is to replace your garage door. Garage doors come in many different styles that can complement and add value to other exterior home improvements you've already made.
Installing a new garage door also increases the security of your home. New garage doors have sturdier components and better technology, which means they're less likely to fail and will be easier to maintain. All of these features only serve to make your home a safe and appealing choice for a prospective buyer.
Stick to a partial kitchen remodel
Kitchen remodels are extremely popular for homeowners because they can transform a home's interior in a big way. But to get major returns on this project, you should keep things on a minor key.
Depending on how badly your kitchen needs it, a minor kitchen remodel can involve replacing older appliances with energy-efficient ones, refinishing cabinets, upgrading countertops, and improving lighting. If done right, a minor remodel can recover three-quarters of your expenses and can result in an uptick on your selling price.
If you decide to undertake a major kitchen renovation, be prepared for the spend. Bear in mind that overhauling your kitchen is worth the cost only if you plan on staying in your home a but longer before listing it on the market.
Replace old attic insulation
If you can DIY it, replacing the attic's old insulation will be the most inexpensive home improvement you'll take on because you'll recover 100% of the project cost. New insulation will lower your electric bill and increase your home's energy efficiency by as much as 30%. It also contributes to better air quality, especially if you've detected water damage or mold growth.
For expert DIY-ers, removing old insulation involves sealing off the attic from the rest of the home before getting to work with a wet-and-dry vacuum. Once the attic is prepped, installation just involves figuring out how much insulating material to blow into your attic. Make sure to have garbage bags on hand.
Tackling any of these home remodeling projects can help enhance the value of your home. If you want a professional opinion on what your home is worth, get a qualified Alabama property appraiser by consulting with our experienced real estate professionals. Call the Bill Mackey Real Estate Team at 307.690.6879 or email bill(at)billmackey(dotted)com to learn more! For more useful articles on real estate in Alabama, check out our blog.