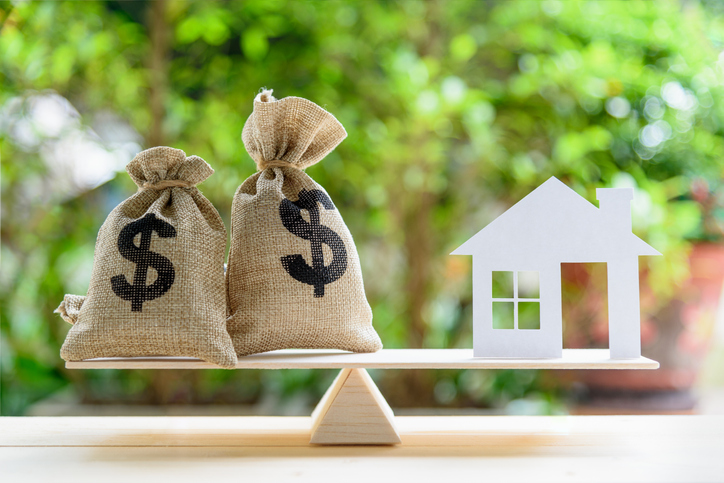 Getting ready to buy a home Make sure your financial house is in order for a smooth and hassle-free experience. Pay close attention to these four essential indicators when preparing your money for a real estate purchase:
Proof of sufficient income
In order to secure a mortgage to finance a home purchase, you need to prove to your lender that you can follow through on your loan payments. For this, you should be ready to present documents such as:
Your two most recent pay stubs, preferably with an indication of your year-to-date earnings
W-2 statements from at least the previous two years
Proof of any additional income, such as bonuses or alimony
Proof of employment
These records will come in handy when you apply for a mortgage pre-approval. This important pre-buying process gives you an official lender's assessment of the maximum amount that you can borrow for a home loan.
Delivered to you in the form of an official letter from your lender, your mortgage pre-approval is a handy document you can use to convince a seller of your capacity to pay. You can even use it to outbid competing buyers if you have an impressive loan amount.
Being ready with your income figures will also help you assess your debt-to-income ratio, which indicates how much of your monthly income goes to paying off your debt.
For most lenders, 43% is the highest debt-to-income ratio that can be considered to qualify for a home loan. Target a debt-to-income ratio of 36% or lower to keep your debt load manageable in the long term.
Good credit
Another key ingredient to a favorable mortgage is having a good credit rating. For home buyers, lenders typically look for a credit score of 620. You can work on raising it to 700 or higher if you want better loan terms, such as lower interest rates.
To improve your credit score, request a free credit report early – even several months ahead of your actual home or property search. This way, you can review the report and dispute any discrepancies or errors on your record.
With a good head start, you can also raise your credit score by:
Paying off any outstanding debt like your credit card dues
Making sure you pay all of your bills on time
Avoiding any additional high-value purchases or loans
A large down payment amount
A substantial down payment goes a long way. While conventional lenders will accept a down payment equivalent to 10% of the purchase price, you will be better off putting down 20% to qualify for better loan programs and terms.
A down payment of at least 20% of the property's asking price will also help you avoid getting a private mortgage insurance (PMI). Lenders require this insurance as a means to protect their companies in the event of a loan default.
If you are unable to save up for a significant down payment, a loan from the US Department of Agriculture (USDA) is your best option especially in Alabama, a location where sprawling rural properties are abundant.
USDA loans do not require any down payment and have low mortgage rates and loan insurance premiums. However, these loans are offered only to low-income home buyers who meet specific income limits. Check if you are eligible for a USDA loan here.
Extra money to cover essential closing costs and related miscellaneous expenses
Remember to set aside some money for your closing fees, as well as other incidental expenses related to your home buying needs.
Essential steps required to finalize a sale include a professional home inspection and appraisal. The fees required for these processes typically amount to 3% to 5% of the home's final purchase price. You will also need to pay your lender an origination fee to complete your mortgage application.
Be ready for other highly variable fees, such as those required for a title search, title insurance, escrow fees, property transfer taxes, and other local fees required by your local government.
Miscellaneous expenses include the minimal amounts that you spend when you attend open houses or home viewings, as well as the cost of a mortgage pre-approval request. You may also need to hire a moving company, depending on the quantity and size of the personal properties and possessions you will take to your next home.
When you're done with the financial requirements of buying a home, remember to budget for recurring expenses related to homeownership. These include utility bills, regular maintenance costs, annual property taxes, and insurance premiums. Consult a reliable local agent to get an overview of the cost of living in Alabama.
Are you ready to explore the wide and impressive range of houses for sale in Alabama? Get in touch with the local experts at Bill Mackey Real Estate. Call us at 334.289.8470 or email bill(at)billmackey(dotted)com today to get started on a rewarding home buying experience.