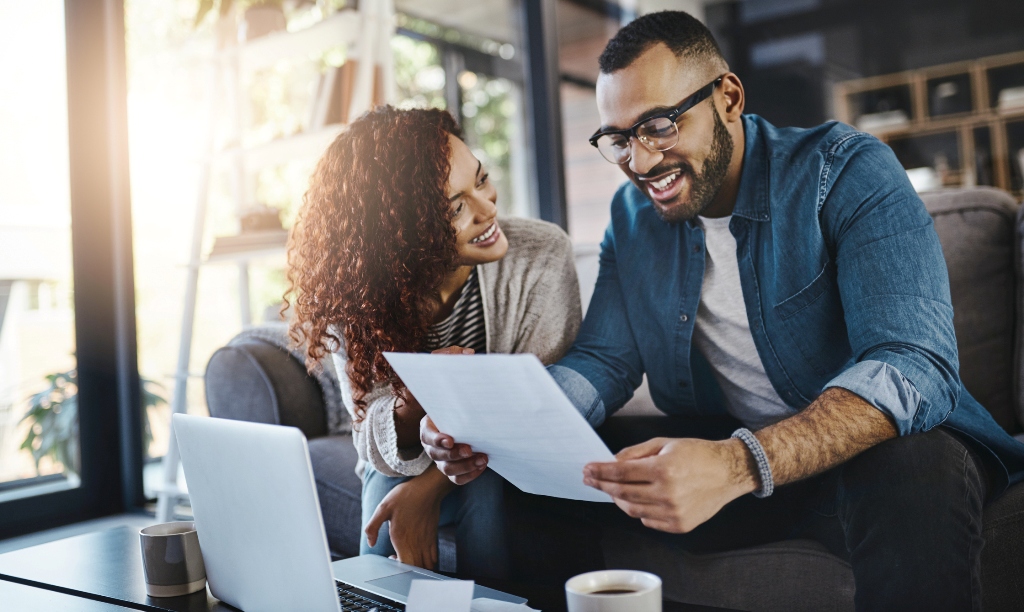 Mortgage payments often receive the bulk of the attention when homebuyers start shopping for a new home. No surprise there. We won't argue that getting the best mortgage terms works in your favor. However, we recommend taking the time to review a few other expenses that get obscured in the flurry of homeownership.
Want to expertly juggle your payments and get ahead of any major expenses? Continue reading, so you can figure out – sooner rather than later – how much money to set aside for these regular, if not monthly, home expenses.
Expense #1: Mortgage payments
Homeownership is beginning to regain its shine now that many housing markets across the US offer affordable options and reasonable loan terms. Monthly mortgage payments are calculated based on the amount you borrowed and the interest rate over the life of your type of home loan – whether fixed rate, adjustable rate, Federal Housing Administration, Veterans Affairs or VA, USDA Rural Development, and bridge or repeat financing.
Study your options and keep in mind that lenders may offer you a higher amount than you actually need or can realistically afford. The rule of thumb: allot no more than 28% of your income to your mortgage payments. Ideally, property taxes and home insurance should be included in these calculations.
Expense #2: Utility bills
If you're used to renting, your landlord may have paid for your utilities, in whole or in part. As a homeowner, these bills become your sole responsibility. So factor them into your budget.
Aside from electricity and water, you will need to consider gas bills, trash pickup, and sewer services. To gauge your spend, ask the seller how much they pay for their utilities and scale up or down, depending on the number of occupants in your household.
Expense #3: Property taxes
Note that property taxes may or may not be included in your lender's calculations, so you need to confirm this with your lender. If taxes are not included, you have to keep track of payment schedules, whether they're monthly, quarterly, or annually.
It's also crucial to determine the rates for your city and county. The good news is that the cost of living in Alabama and state property taxes are fairly low compared to the national average. But we still advise caution: property taxes can add a few hundred dollars to your total home ownership expenses.
Expense #4: Home insurance
A home is as much of an investment as it is a place to live, and home insurance is a prerequisite for closing a deal. How much coverage do you need? That depends on your budget and the location of your home.
A basic HO-3 policy covers losses caused by fire, lightning, hail, windstorm (including tornadoes), aircraft, riots, vehicles, smoke, explosions, theft, vandalism, and volcanic eruption.
A comprehensive HO-5 policy covers everything in the basic policy and then some, including loss of or damage to personal belongings like jewelry and electronics under any circumstances unless specifically excluded in the policy.
Want to live on the coast or near a body of water? You might want to spring for an HOB policy, which offers much more protection against water damage than an HO-3 policy. However, water damage does not mean protection against flooding. If your home is in a flood-prone area, you would do well to consider getting a separate flood insurance.
In 2019, the average cost of flood insurance is $699 per year. The rates are lower in Alabama, which is $687 a year.
Expense #5: Maintenance costs
Maintenance is probably the biggest hidden expense of owning a home. Grass and weeds grow. Fallen leaves clog gutters, and appliances break down and age.
Repairing things by yourself can save you a chunk of money on labor, but be aware that you might not have all the tools you need right from the start. Building up an arsenal of tools for general upkeep can significantly add to your expenses. Shop for deals when you can, but add this expense to your budget.
Lastly, some jobs are best left to the professionals. Get recommendations from family, friends, and neighbors, and request quotes from local businesses. Carefully schedule your major repairs and maintenance, so you don't overburden your finances and jeopardize your other payments.
It pays to know what you're in for when you buy a home. Once you accept the costs associated with homeownership and include them in your budget, you'll be in a better position to enjoy the tangible perks of your property and the priceless memories they bring in the months and years to come.
Now that you've gained more clarity and know what to watch out for, let our experienced real estate professionals help you. Call the Bill Mackey Real Estate Team at 307.690.6879 or email bill(at)billmackey(dotted)com to learn more about houses for sale in Alabama. One of them might be the perfect one for you. If you want to learn more about real estate, be sure to check out our blog.