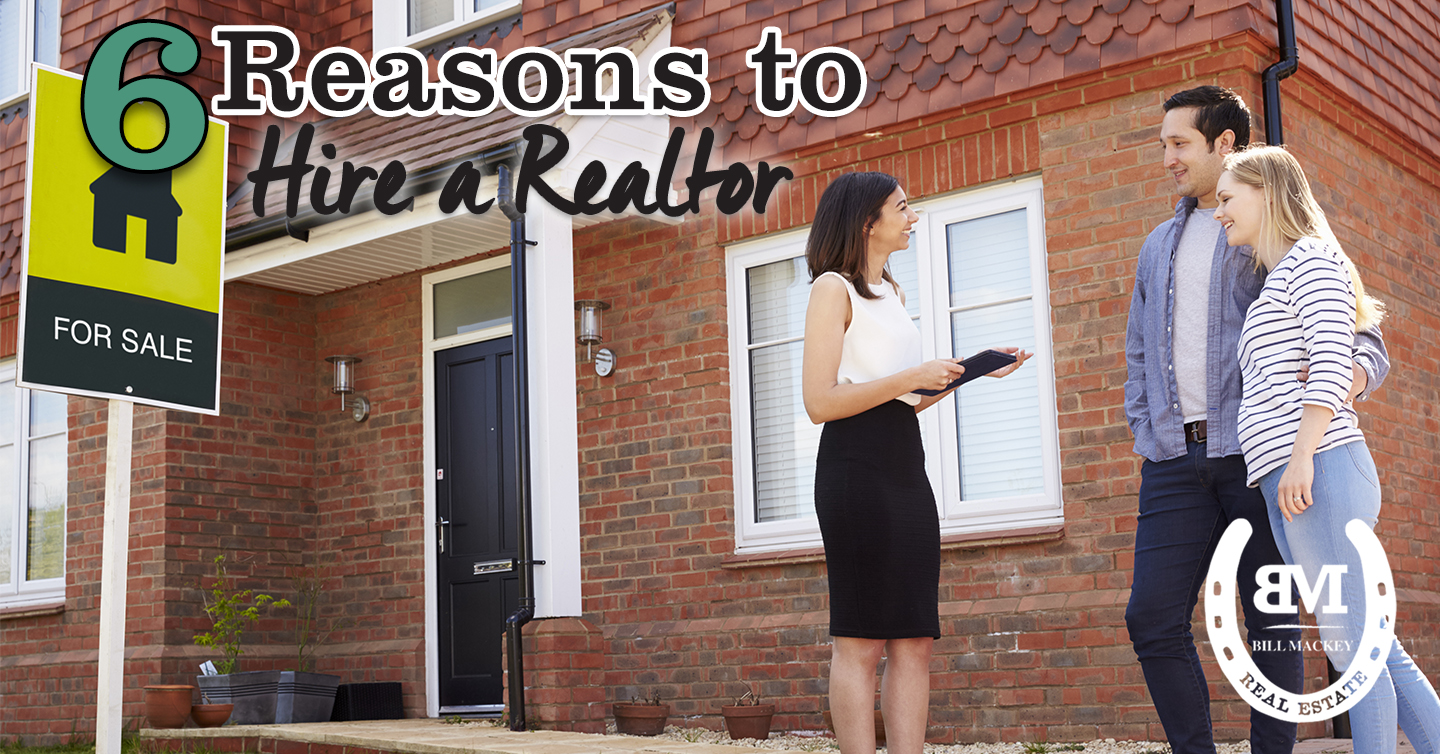 The market is booming! Still, it's hard for the average person to decipher the ins and outs of real estate—especially if they're all on their own. Instead of struggling with buying, selling, or both, there's a simple solution: finding the right Realtor. After all, life is a lot easier with someone to help. Here are some of the many reasons to hire a Realtor—and make your experience better, too.
It's simpler.
One of the reasons to hire a Realtor involves simplicity. When you move, you have to juggle packing, changing your address, and getting your home ready for the new owners. Throw in touring, negotiating, and holding open houses, and you're in for a world of stress. However, if you hire a Realtor, they can get all the hard work done for you!
They'll handle open houses.
Whether you're introverted, unsure of how to handle an open house, or just plain busy, dealing with open houses can be stressful. Instead of putting all that pressure on yourself, Realtors can do it all. Not only can they show you more on staging your home, but they can help you optimize the time spent with potential buyers.
You'll benefit from their expertise and connections.
When it comes to our careers, we all possess specialized knowledge. By hiring a Realtor, you can benefit from their particular expertise, as well as their connections in the local real estate market.
They have social media presence.
Realtors usually have a reliable social media presence, making them trusted in their community. This means that when buyers are searching for homes, they will go to a Realtor first. If your home is listed online by an established Realtor, you'll have an automatic advantage.
They understand the real estate market.
Following market trends is important. Still, the average person probably can't keep them all straight—or fully optimize their selling strategies. Realtors understand how to price your home to net you the best possible profit—and prevent your house from languishing on the market.
You can get reliable answers to your questions.
Ever Googled the answer for a question, only to come up empty? Instead of striking out with search engines, ask your Realtor all the questions you have. That way, you get reliable answers, no matter what.
This summer, there are plenty of reasons to hire a Realtor. Instead of stressing, relying on a professional will help you successfully sell and buy. If you're ready to get started, call Bill Mackey Real Estate at 307-690-6879. For more on real estate and our incredible listings, visit our blog here.